If you are inspired to create something unique, let us help you build it.
Luna offers custom built furniture to suit your exact needs from our most reliable and skilled producers. We work with a range of unique materials including specialty woods, hammered copper, cut travertine, hand-forged iron and reclaimed woods and antique components. Because everything is made one at a time and by hand, you have options of creative, customized furnishings for specific needs and tastes without the "custom" price tag.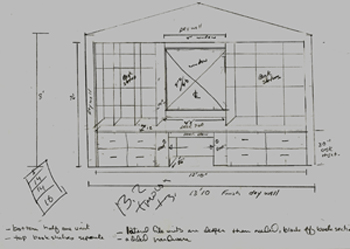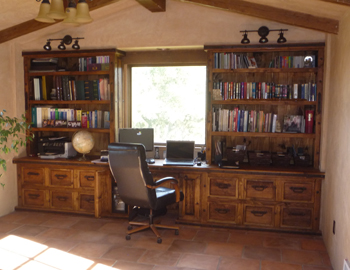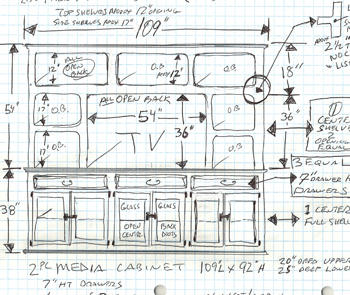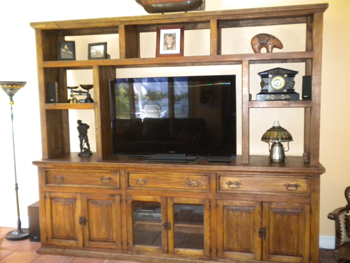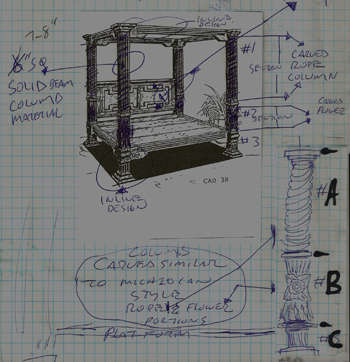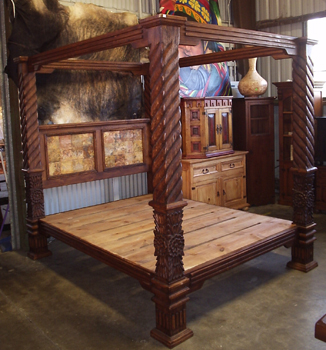 THE PROCESS: Once a client has found the style, or overall look they like, the custom process begins. This can be as simple as re-sizing an item liked in stock or as complex as sketching a truly one-of-a-kind signature piece.
Design is sent to Mexico for a quote.
Based upon guaranteed price, order is placed by client.50% deposit is required.
Most producers need 6-10 weeks for production depending on the details of the order.
Wait time depends on the timing of the order as it relates to the operation cycle in Mexico, which runs approximately every 12 weeks from our warehouse in Guadalajara to our store in San Luis Obispo, CA.

RESIDENTIAL: Over the last 16 years Luna has done custom work for countless residential clients all over California, the Western United States and Baja California. From custom size dining tables, bathroom vanities, entertainment units, built-in cabinetry, or a simple personalized welcome plaque; no project is too big or too small.
COMMERCIAL: Luna Rustica has been a valuable resource of custom furnishings and decor in the commercial sector. Hotels, restaurants, and wineries have turned to Luna for everything from key statement and display pieces to major custom build-out projects, and an abundance of authentic decor.
DESIGNER: We are happy to assist designers in achieving a client's goals.
'MAINLAND': Mainland is our sister company out of Mexico which focuses on furnishing homes all over Baja, California. Contact us for information about furnishing your home south of the border.